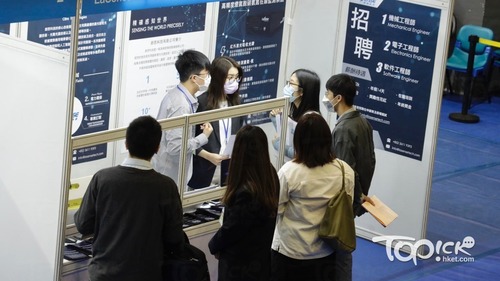 To encourage and support young people to work and pursue their career in the Mainland cities of the Greater Bay Area, the Government has launched the Greater Bay Area Youth Employment Scheme and organized the Greater Bay Area Youth Employment Scheme Job Expo from 23 to 24,March. About 20 organizations set up booths and conduct on-the-spot recruitment. LaSense has received various job applications and was interviewed by the press such as Radio Television Hong Kong and NowTV.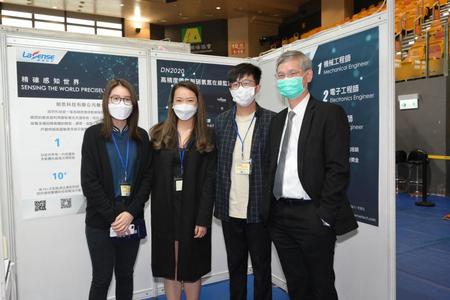 LaSense continues to recruit through Greater BayArea Youth Employment Scheme. Major jobs positions include mechanical design engineer, electronics engineer, marketing assistant and operation assistant,etc. For further details, please refer to "Join Us". Interestedapplicants please send your resume to info@lasensetech.com with subject: Position+Name
---
NowTV - Greater Bay Area Youth Employment Scheme Job Expo providesover 800 job vacancies
https://news.now.com/home/local/player?newsId=428501‍
Some technology companies in the expo hire software engineer and branding assistant to work in Qianhai, Shenzhen


"For I&T positions, we usually consider applicant's research experience in universities; most of the applicants are Hong Kong citizen who had also lived in mainland China for some time, but we have also received applications from Hong Kong undergraduates."LaSense Chief Operation Officer Chen Sijie said.
RTHK – Student consider working in GBA beneficial
https://news.rthk.hk/rthk/ch/component/k2/1582079-20210323.htm
"Hong Kong graduates have impressive academic results and research skills. Since employerparticipants can receive funding, the monthly salary HK$18,000 is an attractiveremuneration to graduates." Chen Sijie also said.
Wen Wei Po – Hong Kong youngsters shall benefit from joining GBA
https://www.wenweipo.com/a/202103/24/AP605a52d9e4b04e1918ccfeb5.html
Topick - Greater Bay Area Youth Employment SchemeJob Expo applicants intend to seize the opportunities as HongKong's job market is too competitive