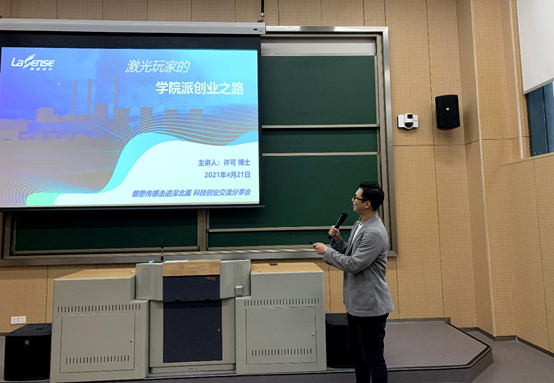 On 21, April at 7p.m., Co-founder and CEO of LaSense, Dr. Xu Ke shared his technology entrepreneurship experience to student of engineering faculty in Shenzhen MSU-BIT University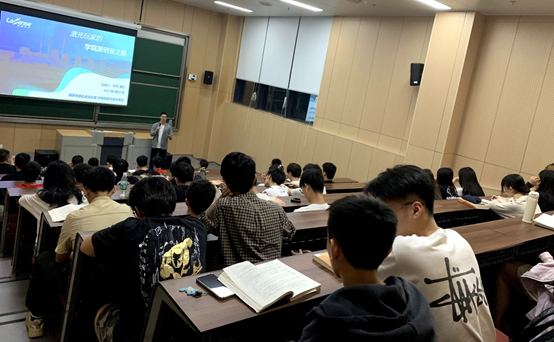 The seminar was divided into three parts. Dr. Xufirstly introduced technologies background and the development process of LaSense. He explained how to turn his knowledge acquired in the school into saleable product and put it on the market at the right time. Dr. Xu wrapped upthis part with the term "wait for the wind", reminding students should alwayskeep an eye on current affairs while learning at school; and to prepare yourself well so as to seize the opportunities to start your own business.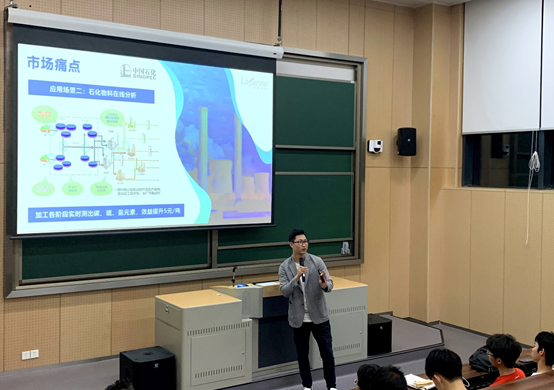 Duringthe second part, Dr. Xu talked about the changes of feelings he experienced from being a student to an entrepreneur, the dilemma he had faced and the solutions to it. Dr. Xu shared the ups and downs of starting a business withhis own experience, which inspired students to think about some key questions:how to tell if you are suitable to start a business or not; if yes, how wouldyou like to start; how would you build up your team and how could we leverage the advantages of the Greater Bay Area, etc.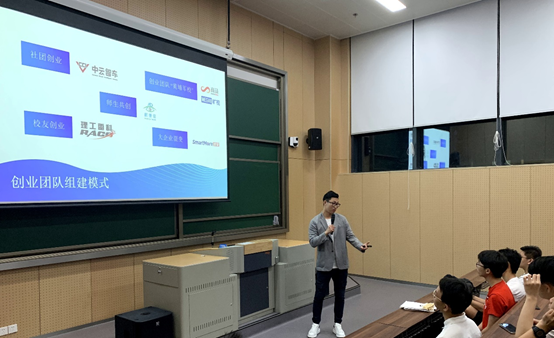 Lastbut not least, Dr. Xu answered some of the questions about entrepreneurship ofthe students and gave opinions to each of their ideas. He also invited them to become an intern of LaSense to understand how startup company actually works.